Rome Attractions
The seven wonders of Rome
---
1. Trevi Fountain
Recently restored, probably the most famous fountain all over the World.
2. Colosseo
No description is needed for it, one of the 7 Wonders of the World. Can't be missed!
3. Pantheon
In the heart of the City centre, built as a gift dedicated to all the ancient Gods.
---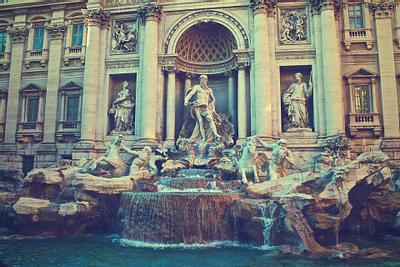 4. Piazza Navona
Is the most joyful square in Rome, full of art and elegance.
5. Piazza di Spagna
135 steps of history and magnificence, with the view of the most famous shopping streets of the Capital.
6. Musei Vaticani
Where Art lives; don't miss the chance to enrich your soul with the beauty of these Museums.
7. Foro Romano
You can admire the wonderful antiquities of Rome in what a long time ago was the political, commercial and religious centre of the City.